Welcome to the House of Night Wikia, a database about the House of Night novel series by P.C. and Kristin Cast that anyone can edit!
WARNING:This wiki reveals plot details, so read at your own risk!

If you're looking to edit this wikia, please start by looking in the Needs Further Editing category
available in the Community section of the navigation bar above. Thank you!



Travel with P.C. Cast as she gets her first tattoo in Ireland, climbs the ruins of Sgiach's castle, and discovers the lore that led to the Isle of Skye vampyres. Read Kristin Cast's defense of women in history and mythology who, like Zoey, have made a practice of juggling multiple men. Sit in on a vampyre lecture by Bryan Lankford, the real-life basis for House of Night instructor Dragon Lankford, on the parallels between Wiccan and vampyre circle rituals. Tour Tulsa's House of Night landmarks with local Amy H. Sturgis.

Nyx in the House of Night also includes an appendix of character names that reveals the myth behind Zoey's last name, which House of Night cats have ties to Camelot, Egypt, and Middle-earth, and more!





Head over to see admin Andrewh7 if you've got any questions regarding this wiki!
Kalona's Fall, the fourth novella, was set to be released on July 29th, 2014!
Redeemed, the final book, was released October 14, 2014!
Loved, the first installment, was set to be released on July 11, 2017!
Lost, the second installment, is set to be released on July 10, 2018!
There's a new poll! Head to the bottom of the homepage to vote!
Negative, provocative, or foul language (such as profanity, racial slurs, etc.) will not be tolerated in the comments or talk pages. The comment(s) will be removed and the user may be banned. Thank you.

Click here for MORE polls!


Lapispaw
•
For anyone who loves this series just as much as i do there is a great roleplay site where you can create your own characters and act them out! Its a great escape into the House of Night world!
www.btvroleplay.wikifoundry.com
Hey everyone! I just (Officially; I'll explain in a moment what I mean by that) started the series and it's BEAUTIFUL SO FAR! Though I will admit it's rather unique, that just makes it more interesting. I actually read some of the series when I was …
See more >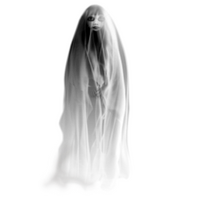 Paranormal/Horror Literature
Go to these sites for info or for help with your own wiki!
Skulduggery Pleasant • The Secret Circle • The Shadowhunter Chronicles • Twilight • Vampire Academy • The Vampire Diaries
Want your community included? See how!

Community content is available under
CC-BY-SA
unless otherwise noted.